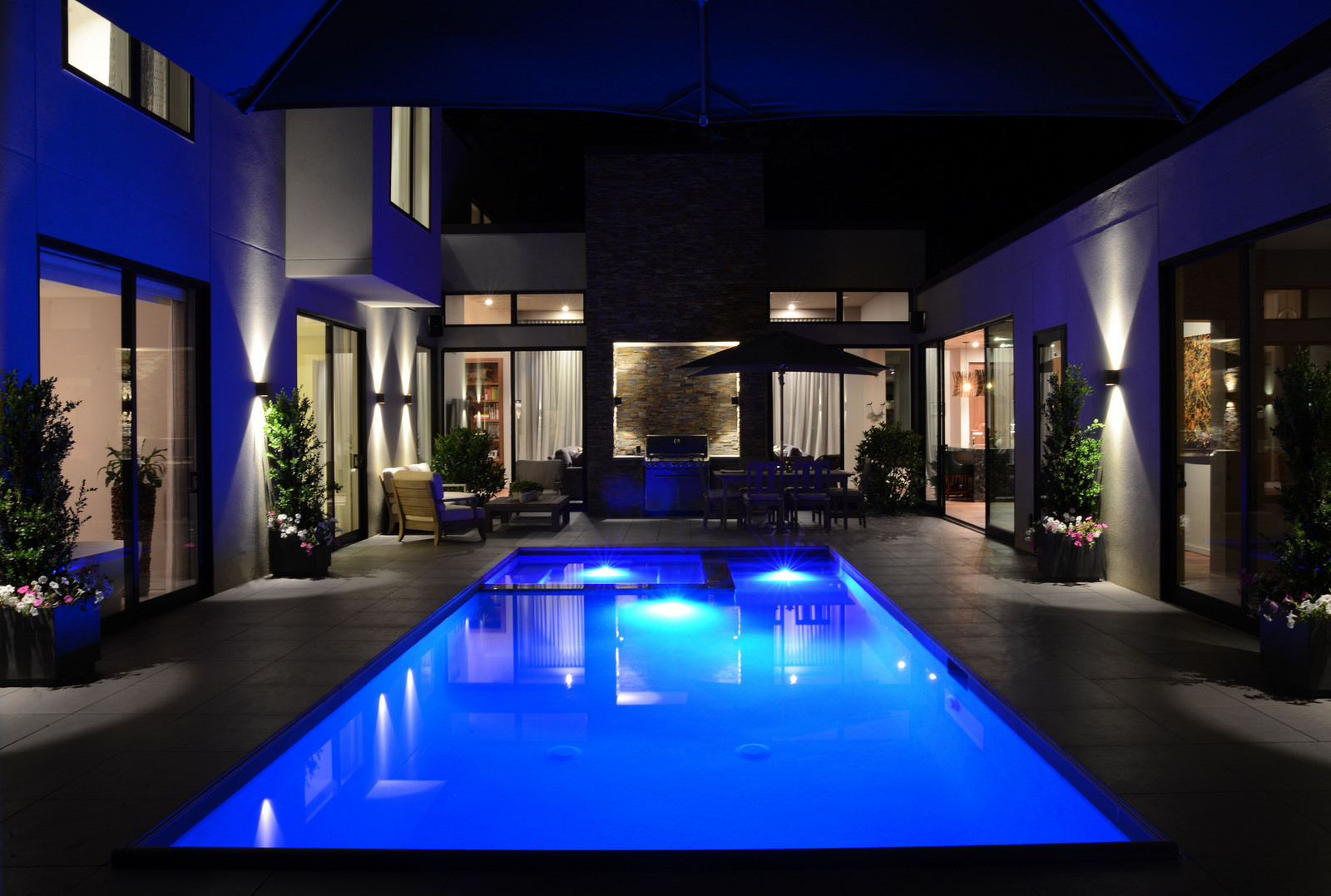 Hillside Modern
This natural house design sits nestled within a hillside and looks out over the natural creek that flows from behind the home, underneath the home and diagonally across the front yard.
Address: 1303 Hopkins Terrace NE, Atlanta, GA 30324
Interior Design: Jeffrey Bruce Baker Designs, LLC
Custom Furnishings: Jeffrey Bruce Baker Designs, LLC
General Contractor: Richard Wise, WISE Builders, LLC
The design intent of the home was to not overpower the natural elements of the site, but to work with nature to create vistas for enjoying nature. The home was designed to look smaller than its actual size so it doesn't seem foreign to the site and the hillside.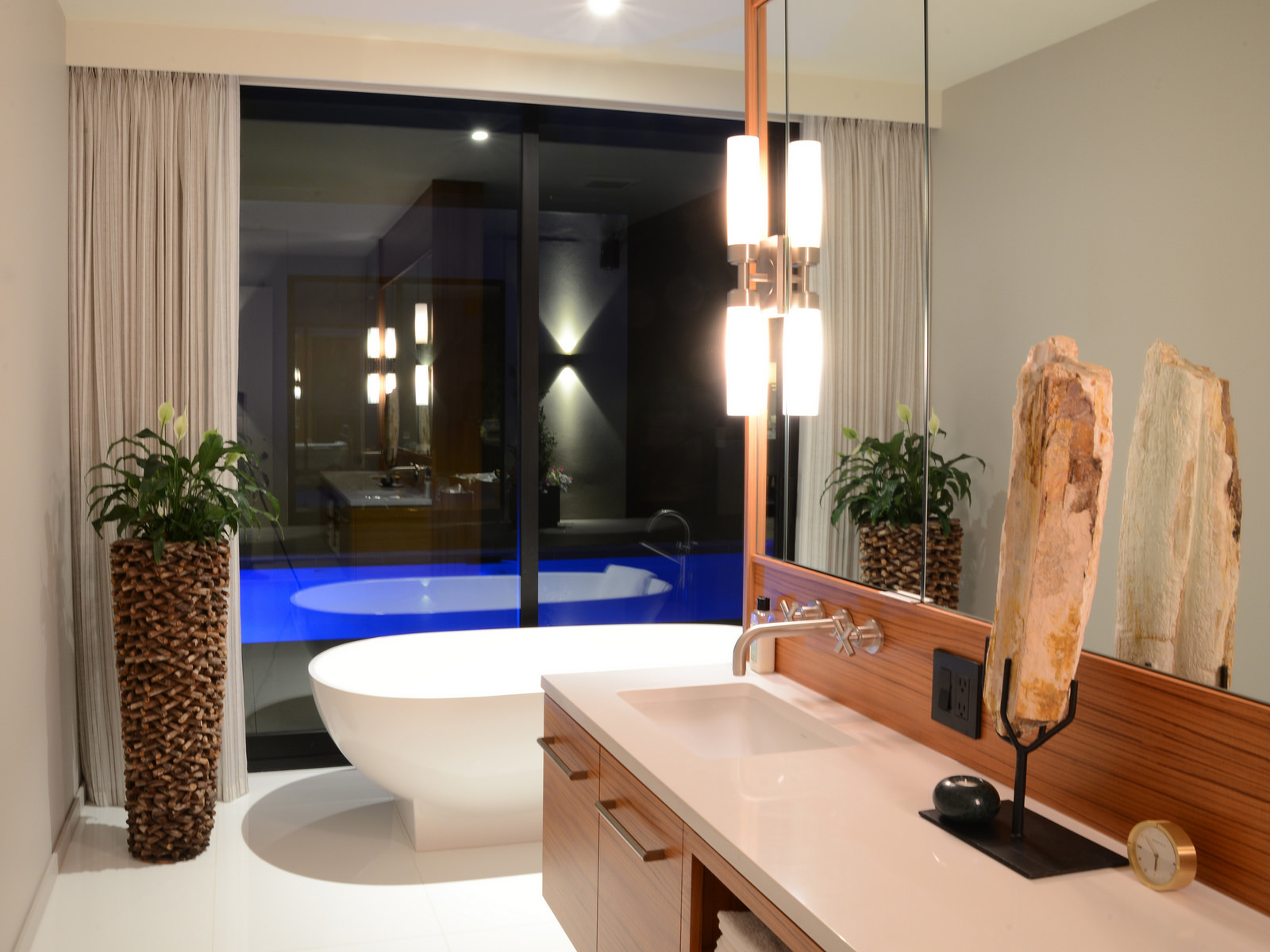 Entry to the home is on the lower level (first floor), with a staircase that allows access from the first and second floors. The home is in a "U" shape and has an amenity area with a pool in its center. There is an additional staircase and elevator that provide access to all living spaces. The home embraces an open floor plan and uses multiple design features to define the many spaces and to enable connection with nature.
Design features include varying ceiling heights defining space, usage of large 13 foot high movable glass walls, usage of rich wood floors and numerous architectural elements and design features that integrate nature and the modern vocabulary. All cabinetry, millwork and flooring were custom made locally and are walnut, teak, and reclaimed red and white oak barn wood. Many of the lighting fixtures were designed by the architect and integrate reclaimed woods and natural shapes, marrying modern design with nature to create a modern, yet warm and comfortable aesthetic.
Even though the site is large, the build-able area is small due to the natural waterway traveling underneath (underground and is not visible) the home and across the site and significantly limited the build-able area. As a solution, the architect designed the home to nestle into the hillside above the underground waterway and by raising the primary living areas, courtyard with pool, and rear yard.
The rear lawn is made of natural looking synthetic material and is surrounded by indigenous Georgia vegetation. The first floor spaces were optimized and include entryway, art gallery, theater, workshop, in-law suite, garages and multiple utility spaces. Over half of the lighting and furniture in the home was designed by the architect and were manufactured by local artisans. Remaining furniture was customized and fabricated by to the trade lines.
Sustainable Features—
The home uses a high efficiency, ductless, mini-split system HVAC system. Each room has its own control and unit allowing independent heating and cooling. LED lighting is throughout the home and its exterior and uses European developed products. Flooring is made of reclaimed barn wood from the state of Alabama. The house is insulted with open and closed cell sprayed insulation. Motorized natural light control.
Advertisement