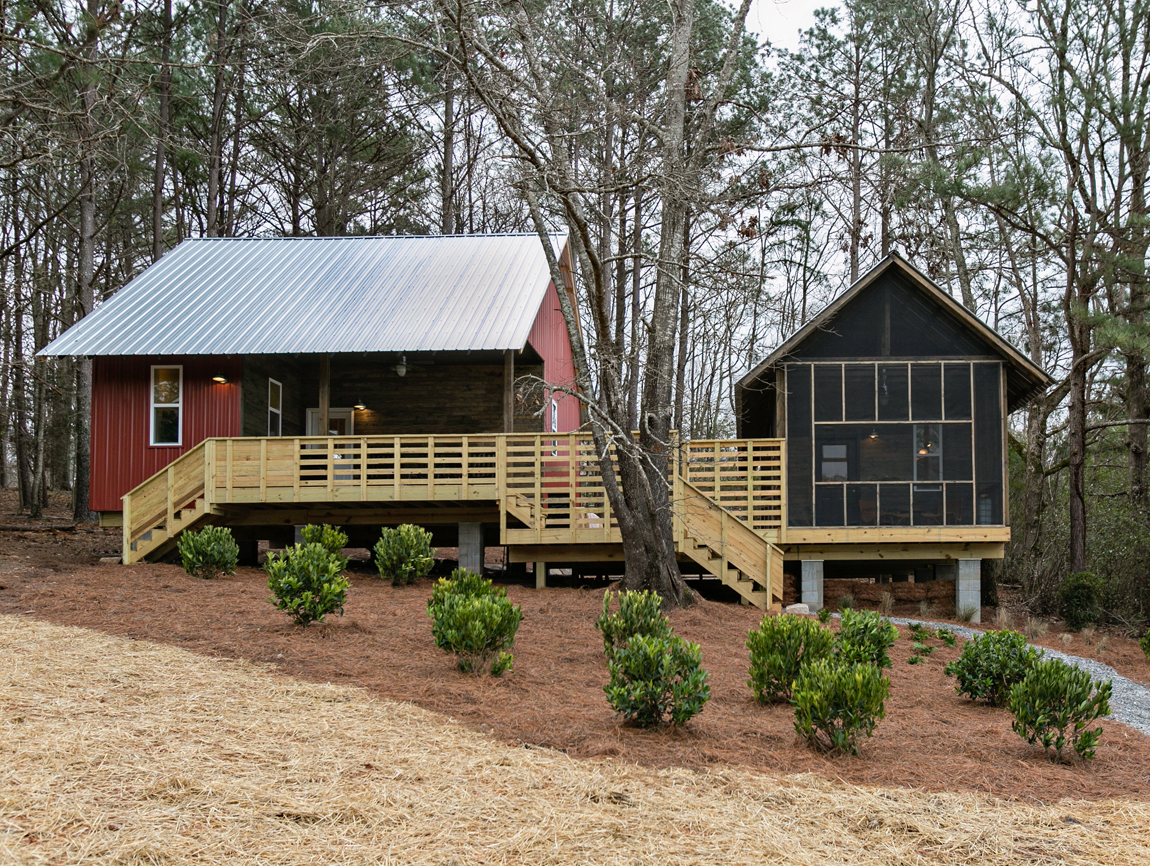 2016 Tour News!
Rural Studio & Serenbe
MA! announces Serenbe community's newly constructed Artist Cottages designed by Rural Studio as part of 2016 MA Architecture Tour. Tour Tickets scheduled to go on sale 30 March.
The 20K House artist cottage project is the result of an innovative collaboration with Rural Studio, Auburn University's design-build program and Serenbe. The partnership was initiated to expand and field test Rural Studio's nationally-recognised 20K House program that has brought affordable housing to clients in rural Alabama. #
Architecture: Rural Studio, Auburn University
Project: Artist Cottages
Interior Design: Kerry Howard & Steve McKenzie
Square Feet: 500 X 2
Builder: Simon Shell
Developer: Serenbe
Location: Art Farm at Serenbe, Chattahoochee Hills, Georgia
Special Features:
Rural Studio 20K House designs (Dave & Joanne)
Earth craft Certified
Utilised for: Ongoing artist residencies
Over the past 10 years, students at Auburn University have been addressing this issue of social housing in an attractive and tangible way with the ongoing 20K House project.
The cottages at Serenbe are based on two Rural Studio 20K House designs: "Dave's House" and "Joanne's House", each one approximately 500 sf. ft. Cottages feature corrugated metal exteriors covering a wooden timber frame, sit on elevated pier foundations with cantilevered decks and are cleverly designed to utilize less building materials and to reduce utility costs. The interior of each one bedroom and bathroom cottage offers a cozy and manageable living space.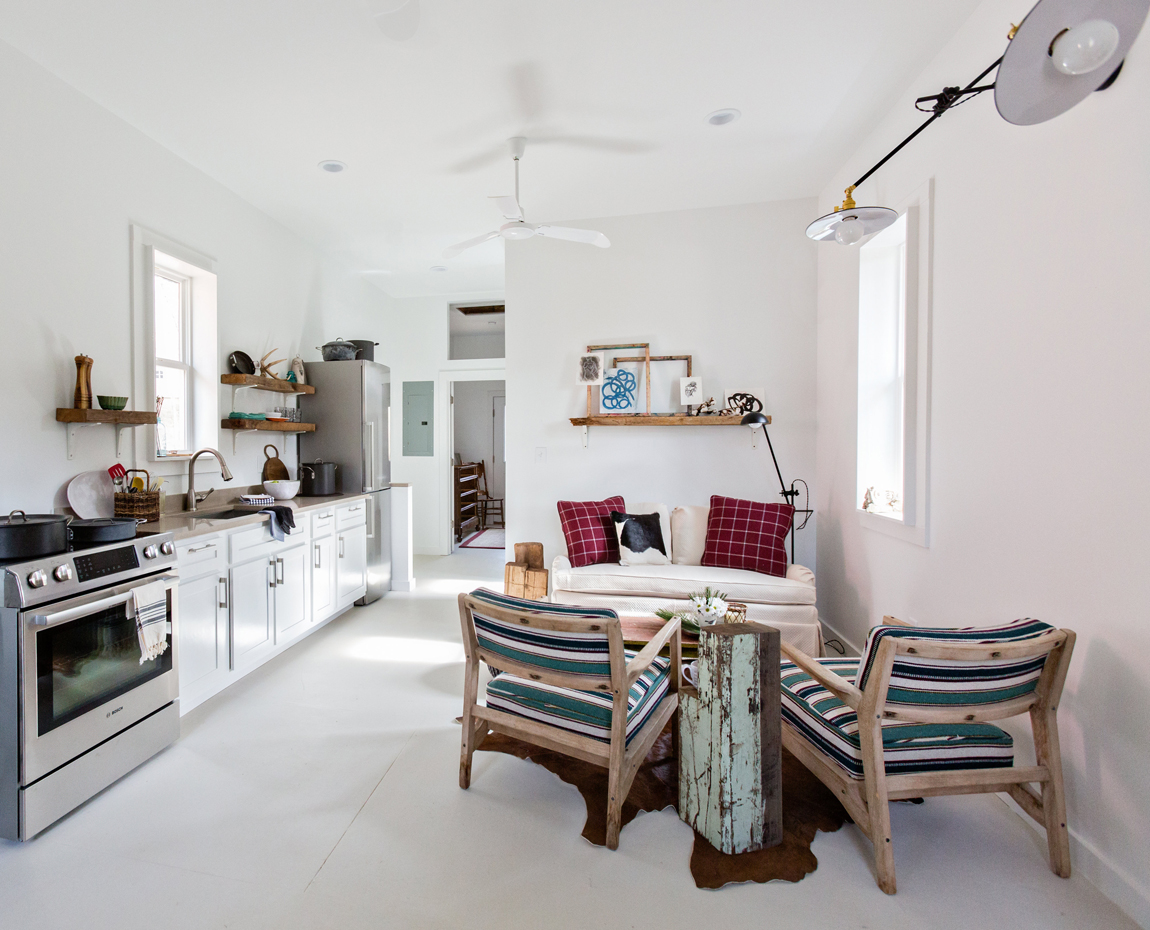 Rural Studio partnered with Serenbe for several reasons, including the joint belief in creating sustainable housing models, shared design philosophy where connections between people, nature and the arts are nourished and the developer's ability to work through zoning, permitting and building challenges. Rural Studio will be analyzing the data from this project in order to streamline the building process, bring costs closer to the name of the program and consider other contracting and building models.
Two top Atlanta interior designers provided extensive in-kind donations of time and procured extensive furnishings; Steve McKenzie, of Steve McKenzie's, and Kerry Howard, past President of ASID and owner of KMH Interiors. Generous donations from leading and local manufacture/design firms and showrooms — included lighting, plumbing fixtures, appliances, fabrics, furniture, tile, pottery, and counters, stone fabrication, reclaimed wood, outdoor furniture, rugs and home accents.
Utilization
These 20K Houses are built for artist residencies and are being used as live/work studio space. Serenbe donated these first cottages to the Serenbe Institute, and AIR Serenbe, a unit of the Institute, will be programing AIR artist residencies in them along with the other Institute's arts units who will also invite artists, creatives and influencers for creative project retreats throughout the year. Over 20 artists will stay in the cottages this year and the Art Farm plans to build up to 60 total in the coming years on the 40 acre site.
Advertisement